This episode of Soul D'licious Infused with Benjamin Bey & Stephanie Magurno aired on June 20th, 2020 on KUNV 91.5.
Interview with Frank Hawkins of Nevada Wellness Center
Benjamin Bey of Soul D'licious Seasonings introduces and co-host Stephanie Magurno of THC Production, LLC interview Frank Hawkins, the owner of Las Vegas cannabis dispensary Nevada Wellness Center. Frank Hawkins, a former professional football player talks about his introduction to the legal cannabis industry, being a black minority cannabis business owner, and the struggles of the emerging cannabis industry. Additionally, Frank discusses the issues facing the industry during the COVID-19 Coronavirus pandemic. Finally, Frank talks about his use of Experience Premium Cannabis tinctures for pain relief.
About Frank Hawkins
Frank Hawkins, born July 3, 1959) is a former professional football player. He was a running back who played for seven seasons in the NFL with the Oakland/Los Angeles Raiders from 1981-1987.
After retiring Frank spent time working in various ventures including real estate development for low income housing. Frank Hawkins served on the Las Vegas City Council and was the first elected black official in the city. He served one four-year term, beginning in 1991. While in office, he was also a board member for the Las Vegas Housing Authority.
Later, he applied for a legal cannabis distribution license in Nevada. Once approved, he opened Nevada Wellness Center. He originally got into the business when medical marijuana was approved and then got into recreational as the initiative was approved. He is passionate about keeping the local Nevada cannabis industry in the hands of local owners helping support other minority-owned businesses.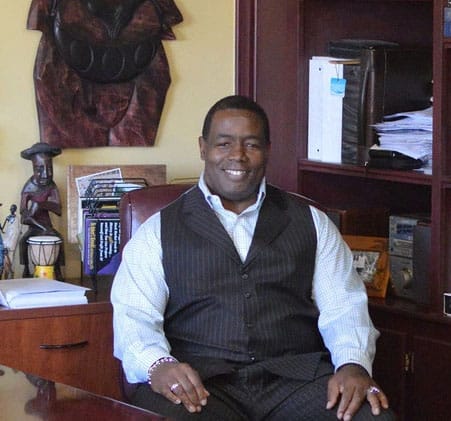 About Nevada Wellness Center
Nevada Wellness Center will be the first cannabis dispensary to gain exclusive sales rights for Soul D'licious Infused seasonings. Visit Nevada Wellness Center's Instagram page or Facebook page for more information and updates on the company.
Learn More About Us:
Soul D'licious Seasonings:
OMG THC:
Experience Premium Cannabis:
THC Production, LLC:
VIEW FULL PODCAST ARCHIVE HERE:
"Soul D'licious Infused"
Each podcast episode of Soul D'licious Infused includes different topics on the Nevada cannabis industry, as well as special guests. We interview different people from across the industry and discuss all kinds of topics from the pros and cons of different extracts to cannabis trends, to the stories behind people who work in cannabis.
Additionally, we discuss our partnership with Soul D'licious Seasonings to create the first THC and CBD infused spices!
"Soul D'licious Infused" can be heard on KUNV 95.1 and TuneIn internet radio. Come join us every Saturday at 7:30am!