THC Infused Spices &
Cannabis Cooking Recipes
Soul D'licious Infused THC Spice Blends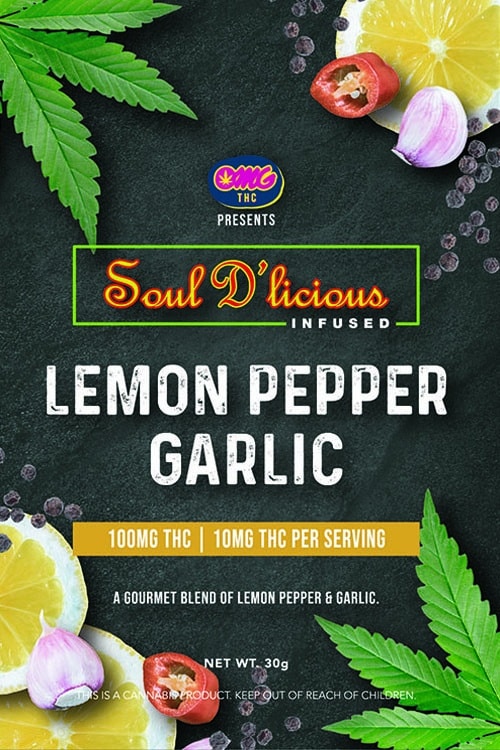 Lemon Pepper Garlic Seasoning
Soul D'Licious Infused Lemon Pepper Garlic Seasoning is a long-awaited addition to our infused spice family. A favorite of many, this simple but powerful spice blend is perfect for cooking flavorful meals with fish & chicken, and great on salads of all kinds!
All-Purpose Chipotle Fire Rub
For all you spicy folks out there, Soul D'Licious All-Purpose Chipotle Fire Seasoning Rub is a flavor-packed, sugar-free way to season your favorite meats and liven up any BBQ get-together. Also great on fruit! If you love heat, this is your ticket to flavor country!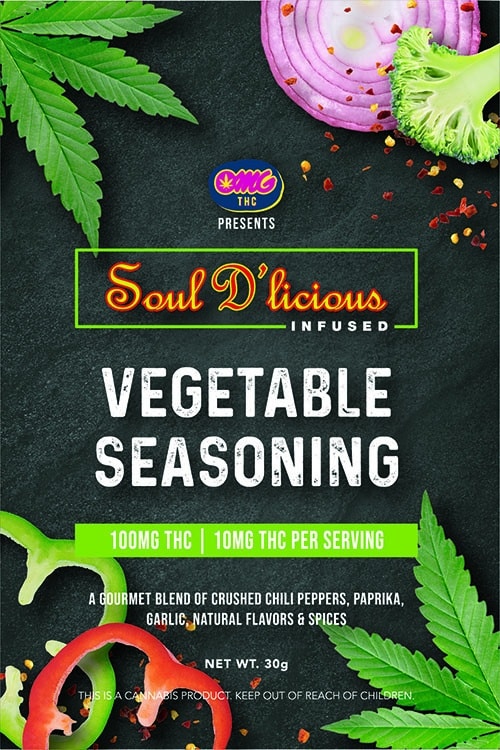 All-Purpose Vegetable Seasoning
Soul D'Licious All-Purpose Vegetable Seasoning is the perfect addition to any snack or meal. Great on EVERYTHING, this seasoning is a tried and true local favorite in Las Vegas. We guarantee it will have you and your tastebuds chilling on cloud nine!
Try These Delicious Cannabis Cooking Recipes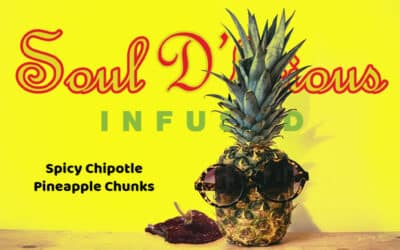 I stumbled upon this recipe while I was playing bartender at a birthday party and had to share my THC distillate chipotle pineapple with you all.
Submit Your Own Recipes
Got a great idea for a cannabis cooking recipe using Soul D'licious Infused THC seasonings?
Submit it below and we might just share it! Make sure to be as detailed as possible. The more information, the better!