Tiny, But Mighty!
The Best of the Best!
Stephanie Magurno
COO & Controller
What Everyone Thinks She Does: Is in the process of giving herself carpal tunnel from constantly being on the computer.
What She Actually Does: Runs the company day-to-day, plans production, develops partnerships, supervises the team, and formulates business strategy. Manages all of the company's finances, bookkeeping, and costing.
Favorite Product: "The Chocolate-Covered Dried Strawberries are my new favorite. They are so delicious that no one would know they are vegan! But the milk chocolate-covered caramels are a close second. Taste is incredibly important to us, so we were the first production company in the state to infuse our products with distillate. This means when it's infused it doesn't taste like weed."
Laboratory & Production Crew
Bea Martinez
Lead Extractor & Chemist
What Everyone Thinks She Does: Plays around with a giant erector set and makes the whole lab smell like weed periodically.
What She Actually Does: Oversees all extraction in the lab, does CO2 and ethanol extraction of cannabis and filtration and vacuum distillation of cannabis oil, and troubleshoots equipment breakdowns and malfunctions.
Favorite Product: "I love chocolate-covered blueberries so I am thrilled that we just added infused versions to our product line. But a close second is the Vegan Chocolate – it's so good I could just munch on it all day!"
Alan Fine
Chocolatier
What Everyone Thinks He Does: He's basically the de facto Willy Wonka of OMG THC.
What He Actually Does: Makes damn delicious chocolate confections including bars and chocolate-covered fruits, nuts, and espresso beans. He also handles repairs of chocolate-making equipment and does new product development for anything involving chocolate.
Favorite Product: "My favorite products are the Medical Milk and Dark Chocolate bars. Why? Because I see the benefits they offer individuals who have serious illnesses and those dealing with severe pain and suffering."
Kris Johnson
Chief of Staff
What Everyone Thinks She Does: She's a badass miracle worker and the glue holding everyone's sanity together.
What She Actually Does: Manges order fulfillment, HR, inventory control, and purchasing; implements systems for everything; oversees use of space and layout of the facility, and is the right hand to the COO.
Favorite Product: "Chocolate-covered peanuts. Not only do they taste great, but for those of us who are new to using cannabis, each peanut offers a nice low-dosage way to consume it."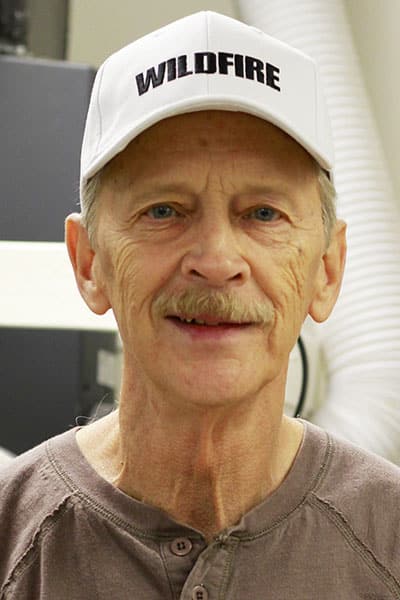 Chuck Pollack
Operations Support & Packaging
What Everyone Thinks He Does: No one really knows for sure. However, some tend to think he's secretly part of the CIA. After all, he has the most interesting stories of anyone in the lab.
What He Actually Does: He runs company errands, packages products, takes product inventory, and monitors the various product supply levels at OMG THC.
Favorite Product: "Mostly, I'm excited about the new chocolate-covered almonds. They taste great and the effect is excellent. Seriously, those tiny things pack a mighty punch!"
Tim Rieb
Extractor & Chocolate Tech
What Everyone Thinks He Does: Speed demon. He's so fast he's just a blur in the lab.
What He Actually Does: Does CO2 and ethanol extraction and filtration of cannabis oil, makes infused chocolate when demand outstrips our chocolatier's capacity, and fills orders and packages product as needed.
Favorite Product: "My favorite product is the Afghani Hash. I especially like the Burkel strain. The taste, the longevity of the effects are great. I've always loved hash and I think it's the best in town. I haven't had hash this good in 30 years!"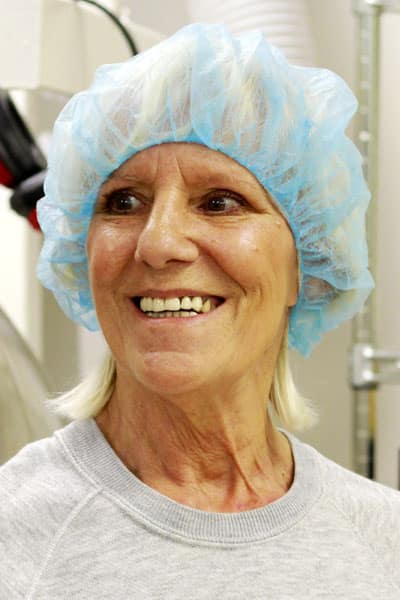 Linda Pollack
Test Kitchen Manager
What Everyone Thinks She Does: She pokes fun at our chocolatier, Alan, and gives everyone in the building goofy nicknames.
What She Actually Does: Tests and perfects recipes and production methods for our edibles that are not chocolate-based – she is the author of our gummies. When she isn't working on new products, she packages products for orders we are filling for our customers.
Favorite Product: "The dark Chocolate bars because they are absolutely delicious and you don't have to inhale anything or hurt your sensitive lungs… I love them!"
Shannon Tyler
Production Tech
What Everyone Thinks She Does: We think she might be a closeted superhero… she can carry refrigerators by herself – who can do that apart from people with superhuman strength?!?!
What She Actually Does: Everything, whether it's installing a new floor, wrapping chocolate-covered espresso beans at lightning speeds, or filling in for our gummies-making team.
Favorite Product: "I love the 1:1 Milk Chocolate Bar because it makes you feel good physically but also emotionally – it's uplifting and puts you in a positive frame of mind."
Shermaine Villaneuva
Production Lead
What Everyone Thinks She Does: Time management ninja and record-setting packager who blushes every time we tell her how awesome she is!
What She Actually Does: She is our resident gummies-maker and primary production staff working on packaging OMG THC products for our dispensary customer orders.
Favorite Product: "I like the 100mg THC Chocolate-Covered Almonds. They are delicious, effective, and definitely worth their weight in gold! They are tasty and big so I just eat a half of one at a time."
Vanessa Villalpando
Production Tech
What Everyone Thinks She Does: With her retro fashion, super cool shoes, and alternative health vibes, everyone thought she was a cannabis photoshoot model until they saw her filling bags of chocolate-covered fruits and nuts.
What She Actually Does: Whatever packaging is needed to help us get orders to our customers. She is also a brand ambassador who staffs pop-up events at dispensaries promoting our products.
Favorite Product: "The vegan dark Chocolate Bitez! They have the perfect amount of sweetness and bitterness from the dark chocolate."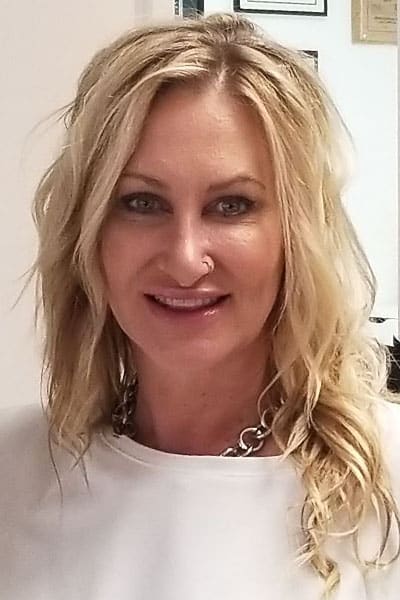 Melinda Brown
Head Sales Director
What Everyone Thinks She Does: Breezes by the lab with donuts for the team, spreads sunshine and rainbows while spending the rest of her time schmoozing.
What She Actually Does: Manages our sales team and sales processes serves as an account rep for several dispensaries in Southern Nevada and spearheads key marketing initiatives
Favorite Product: "The milk chocolate bar…what girl doesn't like great chocolate?!"
Jerilyn Gann
Northern Nevada Account Rep.
What Everyone Thinks She Does: Her moniker is "The Candy Lady" – some people don't even know that she has an actual name…
What She Actually Does: Sales representative covering all of Northern Nevada. Runs all promos for the OMG THC product line. Works with customers to find out what they want but don't have, and makes connections with local businesses and dispensaries.
Favorite Product: "Definitely the chocolate-covered espresso beans. They give you a fun, happy, energetic high. The 1:1 Dark Chocolate Bars are also great for helping with sleep."
We'd Love to Hear From You. What are You Waiting For?