Beer Vapes?
If you haven't heard the news, it's about time you find out! Great Basin Brewery and OMG THC have teamed up to offer something wholly original for the Nevada cannabis market. Great Basin Brewing Company provided OMG THC with their signature hop blends for two of their most popular brews: Ichthyosaur ICKY IPA and Tectonic Event Double IPA. The result… beer-flavored THC vapes!
You read that right! If you're a beer lover in the Nevada area, you're likely familiar with Great Basin Brewery and their delicious array of craft beers. Now, after years of testing and collaboration, our dream is finally a reality. As of August 2020, we're now offering these new beer-inspired vapes exclusively at Blum dispensary in Reno and Las Vegas. And so far, people love them!
What People Are Saying
People are raving about our new craft beer paired Great Basin vapes. All over Instagram, Reddit, and Facebook, people couldn't stop talking about them. Here's what some fans of our new collaborative vape experiment had to say!
"I tried it last night and it does (taste just like their "Icky" IPA). I opened a fresh can, took a sip, then puff and it's just spot on. Totally unlike anything I've ever tried before!"

– Beefsnout (Reddit)

"Unbelievably good. They hit the nail on the head with these cartridges!"

– GGAJ987 (Reddit)
"It was so yummy! Gonna need to buy another one soon."

– Jenny Corey (Facebook)

"What I love most about this THC cartridge is the fact that it has the hops flavor, but none of that drunk feeling. Instead, you get the high!"

– MuffinBePuffin (Instagram)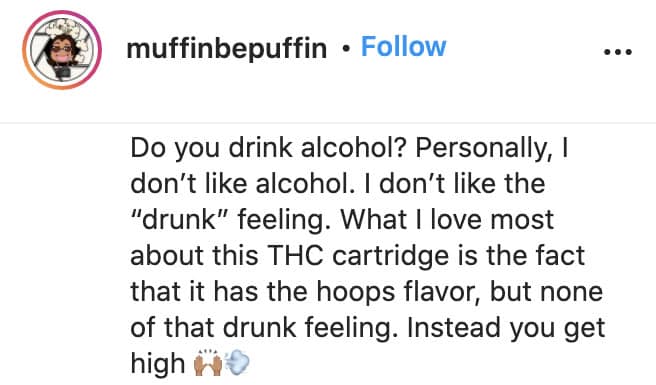 "I was surprised at how great it was, smooth with that nice taste of Icky pale ale I love! Now I can enjoy both at the same time and relax from my constant pain. Win, win!"

– Claudia Chambers (Facebook)

"As you inhale, you definitely get those bitter notes you'd expect from the Icky IPA – a beer that I've been drinking for years. Very spot on!"

– Stephen Corey (YouTube)
Pretty Damn Good Right?
If you're interested in trying our new Great Basin Brewery vapes, they can only be found at Blum dispensary locations in Reno and Las Vegas. Contact Blum directly for pricing and make sure to ask if they have any special pricing going on.
Additionally, if you act fast, you may be able to score a coupon for $2 OFF a 6 pack of ICKY or Tectonic Event IPA from the Reno Blum location on S. Virginia St. They can be redeemed at Great Basin Brewing Company.
So get off your butt and see why people are raving about these awesome Great Basin Brewery vapes. If you love beer and cannabis, these vapes offer the best of both worlds. Best of all, these innovative vapes are brought to you by two of your favorite locally-based Nevada companies: OMG THC and Great Basin Brewing Company! Support local businesses and have a blast doing it! ENJOY!!
About OMG THC
We're homegrown in Las Vegas, Nevada. We embrace niches others in the Cannabis market ignore or reject. Vegan? Diabetic? Old-school hash connoisseur? Looking for a specific ratio of CBD and THC in your products? You got it! We've got a product for you!
Additionally, we care about quality and the effects our products have on people's lives & health. OMG THC use only CO2 and ethanol extraction methods. We NEVER use butane or other petrochemicals to extract our oils. We want our products to be easy on the body and safe for our team to make.
Our products are simple and they are great. From the cannabis oils, we use to the packaging and the varieties of our products. Finally, and best of all, our edibles are damn delicious! In other words, if we wouldn't want to eat them, we aren't going to sell them to anyone else.
For Adult Use Only
OMG THC products are intended for use by and available to adults 21+ and over only. Keep our products out of the reach of children and pets. Be smart. Be Vigilant. Finally, enjoy our products responsibly and keep everyone safe.
As always, feel free to Contact OMG THC with any questions or comments you might have. We're here for you and we're responsive to your needs. If you'd like to locate OMG THC products, check out our dispensaries list. You can also find out more about OMG THC on Leafly.
Are You Looking for Assistance With a Blog Campaign?
If you're looking for an experienced team to execute a successful blog campaign, Wonder Web Development is here to help. We take pride in our work, care about our clients and love to see you succeed. After all, your success is a reflection on us.
Interested in learning more? Please feel free to contact the pros at Wonder Web Development for a free consultation. We can't wait to hear from you!
You can reach us by phone at 775-527-3618 or by email at Consults@WonderWebDevelopment.com.