New Look, Same Vibes
Our awesome Great Basin Brewery terpene-infused vapes have a new look!
We absolutely love the new designs and we hope you do too!
The New Look of Our Great Basin THC Vapes
Try them today and let us know what you think.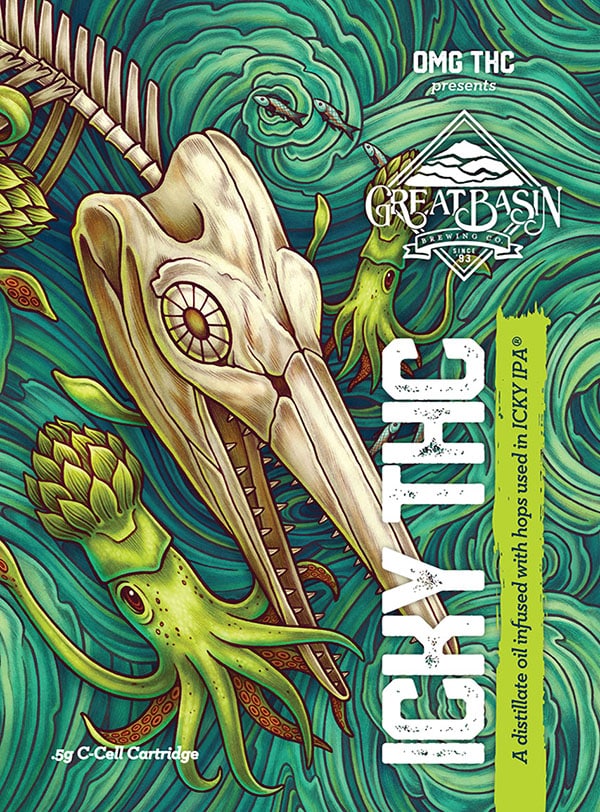 About OMG THC
We're homegrown in Las Vegas, Nevada. We embrace niches others in the Cannabis market ignore or reject. Vegan? Diabetic? Old-school hash connoisseur? Looking for a specific ratio of CBD and THC in your products? You got it! We've got you covered!
Additionally, we care about quality and the effects our products have on people's lives & health. OMG THC use only CO2 and ethanol extraction methods. We NEVER use butane or other petrochemicals to extract our oils. We want our products to be easy on the body and safe for our team to make.
Our products are simple and they are great. From the cannabis oils, we use to the packaging and the varieties of our products. Finally, and best of all, our edibles are damn delicious! In other words, if we wouldn't want to eat them, we aren't going to sell them to anyone else. We NEVER cut our concentrates with anything – period! EVER! We use top-of-the-line C-Cell hardware – always. We ensure quality and purity.
For Adult Use Only
OMG THC products are intended for use by and available to adults 21+ and over. Keep our products out of reach of children and pets. Be smart. Be Vigilant. Finally, enjoy our products responsibly and keep everyone safe.
As always, feel free to Contact OMG THC with any questions or comments you might have. We're here for you and we're responsive to your needs. If you'd like to locate OMG THC products, check out our dispensaries list. You can also find out more about OMG THC on Leafly.