It's hard out here for a vegan. When was the last time you saw a vegan chocolate bar at the corner store? How many vegan chocolates did you get in your trick-or-treat bag as a kid? Or those chocolate bars your niece sold for school – any vegan options there? We think not.
We know the struggle, and we've come to end it! Vegans rejoice! OMG THC is here to rescue you… and get you really really happy at the same time.
We Make Vegan Chocolate Delights
OMG THC combines luxury chocolate with our solvent-free THC or CBD to make premium artisanal edibles that are vegan-friendly. Our vegan chocolate is the same quality as chocolate used at prestigious events like the Oscars. They offer the divine, fast-acting, feel-good feeling like the best THC edibles do. However, we keep things clean. There are no oily residues or weed taste. And it really tastes like chocolate, because it is!
Chocolate comes from the cocoa plant, so all chocolate must be vegan, right? Wrong! Along the way, many chocolate manufacturers cut their chocolate with unnecessary additives and dairy products. Right off the bat, that takes milk chocolate from us. Not all dark chocolate is vegan safe, either, but OMG THC vegan chocolate is!
Gourmet Chocolate Edibles
Our gourmet, luxury chocolates are made by our own dedicated team of chocolate fanatics, and our healthy cannabis concentrates are made by our own dedicated chemist. Our entire hand-picked team of cannabis specialists continually works hard to deliver only the finest chocolate your taste buds will ever know.
OMG THC vegan chocolate contains no dairy products. Our chocolate is the really good stuff celebrities get in their celeb event gift bags. Chocolate this pure not only tastes fantastic but has great health benefits, which we combine with the many health benefits of cannabis!
Dark chocolate is high in dietary fiber, iron, magnesium, copper, manganese, potassium, phosphorus, zinc, and selenium. Additionally, the fatty acids of dark chocolate are generally considered much healthier than those of other lesser types of chocolates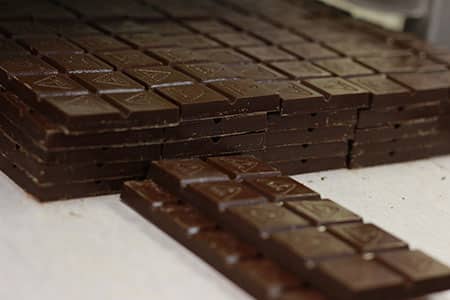 About Our Vegan Chocolate
Our vegan chocolate is full of antioxidants and can lower your risk of heart disease. The polyphenols, flavanols, and catechins rival the powerful antioxidant presence of even acai berries. These flavanols are what may lower your blood flow and even improve your circulation!
Our vegan dark chocolate bars come in a 1:1 ratio of THC to CBD, or just straight-up THC. The THC and CBD in these vegan chocolate bars are evenly distributed into 10 even squares of 10mg THC and 10mg CBD, or just 10mg THC if you opt for the THC edition. OMG THC Chocolate Bitez offer a convenient vegan chocolate square of 10mg THC.
About OMG THC
We're homegrown in Las Vegas, Nevada. We embrace niches others in the Cannabis market ignore or reject. Vegan? Diabetic? Gourmet cook? Old-school hash connoisseur? Looking for a specific ratio of CBD and THC in your products? You got it! We've got you covered!
Additionally, we care about quality and the effects our products have on people's lives & health. OMG THC use only CO2 and ethanol extraction methods. We NEVER use butane or other petrochemicals to extract our oils. We want our products to be easy on the body and safe for our team to make.
Our products are simple and they are great. From the cannabis oils, we use to the packaging and the varieties of our products. Finally, and best of all, our edibles are damn delicious! In other words, if we wouldn't want to eat them, we aren't going to sell them to anyone else. We NEVER cut our concentrates with anything – period! EVER! We use top-of-the-line C-Cell hardware – always. We ensure quality and purity.
For Adult Use Only
OMG THC products are intended for use by and available to adults 21+ and over. Keep our products out of reach of children and pets. Furthermore, be smart about handling and use, and dosage. Be Vigilant. Keep yourself in check. Finally, enjoy our products responsibly and keep everyone safe.
As always, feel free to Contact OMG THC with any questions or comments you might have. We're here for you and we're responsive to your needs. If you'd like to locate OMG THC products, check out our dispensaries list. You can also find out more about OMG THC on Leafly.