Benjamin Bey of Soul D'licious Seasonings and co-host Stephanie Magurno of THC Production, LLC interview Maxine Fensom of Las Vegas Cannabis Tours. Additionally, Stephanie discusses opioid death statistics and their relation to cannabis dispensary access. Finally, they talk about landrace cannabis strains.
Cannabis Science – Opioid Deaths
Today we're talking about opioid death rates and their inverse correlation with the proximity of legal cannabis dispensaries. For those who haven't noticed, the United States is in the midst of an opioid epidemic. Thousands of people die every year from opioid overdoses. In fact, according to the CDC, over 750,000 people have died of opioid overdoses since 1999. Additionally, two out of every 3 overdose deaths in the United States involved the abuse of opioids.
Furthermore, more than are 2,000,000 US citizens are considered opiate addicts. Worse yet, that estimation was taken in 2016. We're 5 years out from that figure. It's likely that figure has only increased over time. In fact, nearly 75% of adults polled know someone who is addicted to opiates of some kind. Whether oxycodone, oxycontin, heroin, fentanyl, or worse, things are out of control. And it's destroying families and lives all over the country.
Recently, a study by the British Medical Journal showed an apparent reduction in opioid deaths where legal cannabis dispensaries were located. Interestingly and despite naysayers and puritanical fears by doomers, counties with dispensary access appeared to lower the rate of opioid deaths. In fact, those counties with more than one dispensary showed a further 17% reduction in deaths. This was true for both medical and recreational dispensaries.
However, it's important to remember that correlation is not necessarily causation. Further studies are necessary but this is a significant finding and it merits further investigation. You can learn more about opioid deaths in our full blog on the epidemic.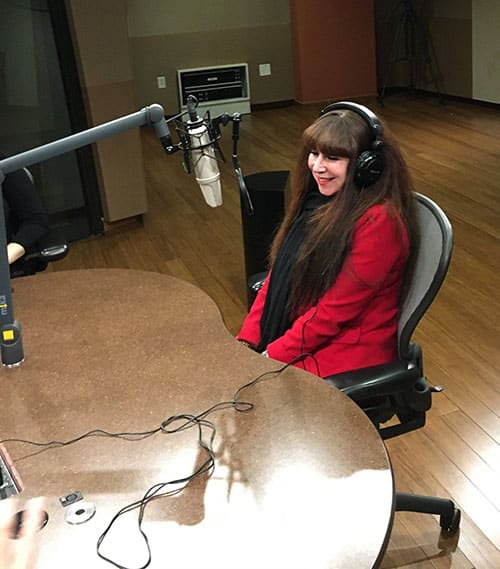 Hash It Out! – Maxine Fensom
Today we interview Maxine Fensom, owner and CEO of Las Vegas Cannabis Tours. For an amazing Las Vegas cannabis experience, Las Vegas Cannabis Tours is all the rage. According to their site, they begin your tour at "the #1 dispensary in Las Vegas, where we start with a shot. From there we whisk you away to the best cannabis spots in Vegas!" They offer various packages which include everything from dispensary stops, cannabis-inspired art stops, sampling, glass blowing, gift bags, food, helicopter rides, and more! Additionally, she offers various related fashion items that she offers to tour participants.
Entrepreneurial by spirit, Maxine Fensom started the business after attempting to find a new endeavor where she could enjoy herself and be happy while working on building her own company. Her first tour was with two professors who went for the exclusive Ganja Tour package. From there, the business took off. Maxine says that she sees a diverse group of people taking her tours. They tour dispensaries, grow operations, laboratories, and more. Additionally, both locals and tourists are frequent participants. Maxine also works with private chefs where they cook amazing meals for the tour guests.
Learn More About Maxine Fensom
If you'd like to know more about Maxine Fensom, please follow her on Instagram. Additionally, you can find more info about Maxine and her entrepreneurial history on her Wikipedia page. Finally, check out Maxine's fashion line Tinsel Glamour, and see what she has to offer.
Nugs of Knowledge – Landrace Strains
Today, we're talking about landrace cannabis strains. Many older people will tell you that cannabis was way different back in the day. Much weaker and less potent, both in smell and quality. And they're right! Just as farmers will breed different fruits and vegetables to have desirable properties, so too do cannabis growers. That's how we got so many different strains and varieties of cannabis with different flavors, smells, and effects.
But what is a landrace strain? A landrace strain is one that was taken long ago from their original regions. They are named after the regions in which they were developed. Interestingly, botanists are able to trace every single strain back to a single plant variety. It was developed back in Afghanistan and Pakistan. These were the original wild pieces. From there it spread to China, South Africa, the Caribbean, etc. These were pure sativas and pure indicas. Additionally, each strain grew in different environments which allowed them to take on their properties.
While you can still get landrace strains, they are hard to find. This is due to the fact that they are much less potent than many hybrid strains. You can learn more about landrace strains by reading our blog dedicated to this topic.
This episode of Soul D'licious Infused with Benjamin Bey & Stephanie Magurno aired on February 20th, 2021 on KUNV 91.5.
Learn More About Us:
Soul D'licious Seasonings:
OMG THC:
Experience Premium Cannabis:
THC Production, LLC:
VIEW FULL PODCAST ARCHIVE HERE:
"Soul D'licious Infused"
Each podcast episode of Soul D'licious Infused includes different topics on the Nevada cannabis industry, as well as special guests. We interview different people from across the industry and discuss all kinds of topics. These include the pros and cons of different extracts, cannabis trends, local market info, and more. Additionally, we talk about cannabis science topics and cannabis studies. Finally, we feature the stories behind the people who work in the cannabis industry.
Additionally, we discuss our partnership with Soul D'licious Seasonings to create the first THC and CBD-infused spices!
Listen to "Soul D'licious Infused" on KUNV 95.1 and TuneIn internet radio. Come join us every Saturday at 7:30am!
We Want to Hear From You! Reach out to us to suggest topics or find out about guest spots on the Soul D'licious Infused podcast. You can get ahold of us by sending an email to Podcast@THCProduction.com. Additionally, keep an eye out for our new segment, "Read Your Mind" where we read and answer your questions on the show!