The Buzz
OMG THC's Official Blog & News Source
Cannabis distillate is potent, high-grade oil devoid of waxes, undesirable compounds, and tastes found in the original plant.
Our Afghani hash products are made from the Cannabis plants that have been processed to keep only the most desirable plant compounds.
No Results Found
The page you requested could not be found. Try refining your search, or use the navigation above to locate the post.
We're proud to announce the return of our OMG THC gummies! Available exclusively at Essence Dispensaries near the end of March 2020!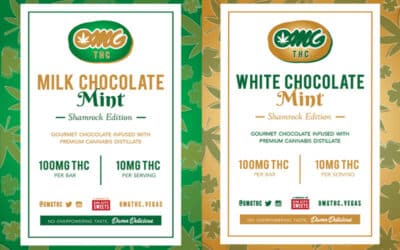 We've produced a limited run of Shamrock Edition white & milk chocolate bars. Get your mint fix before these bars run out for good!
OMG THC is partnering with Soul D'licious Seasonings! We're proud to introduce "Soul D'licious Infused" – the first THC and CBD infused spices!